Shop Till Systems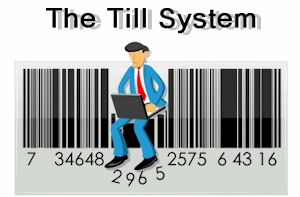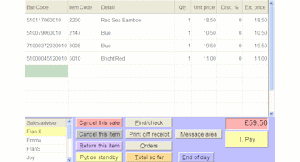 Forever Software believes in providing software that will save you time and effort, leaving you more able to attend to the other parts of running the business.
Whether you need a multi-terminal system located across many branches or a single till or terminal we can develop the ideal solution for you. You could have a straightforward shop till system – one for individual shops of all sizes, which could later expand with your retail business into a system for a network of retail outlets covered by a 'head office'.
All with lots of proven sections - sales at the till, till receipts, credit notes, adding replacement stock, stock-taking, multiple tills, daily cashing-up routines and (for the bigger system) up/downloading between shops and head office - and, of course, all the management facilities you'd expect for running your retail outlets.
What's the Head Office? It's the part of the program where you can receive sales information from all your shops for your management records, and where you can update all the shops products and prices yourself and make sure that each shop has the products and prices you want each one to have.
If you would like some extra features we haven't thought of, we would add these to your special till system. Please ask.




Click here to see ideas for your 'Head Office' version.